HOUSEKEEPING CHEMICALS

Marble Polishing Compound (MPC) – (Stone Medic Logo)

A ready-mixed polishing paste for polish restoration of worn marble, travertine, limestone and agglomerates.

Odorless.

Easy to Apply.

Use with any standard 175 –300 rpm floor machine.

Exceeds ADA requirements for slip resistance.

Offers initial water/stain resistance.

Excellent coverage at 250 – 400 sq ft/lb.




Marble Polishing Powder (MPP) – (Lithofin Stone Care Systems)
A mixture of high quality abrasives that will restore a high degree of polish to most marbles, limestones and terrazzo.

Will touch up high traffic areas.

May eliminate the need for costly abrasive grinding.

Restores polish naturally.

Easy to use.

Works with standard equipment.

High coverage rate.

Action 150 – S (High Performance Stripper) – Klenco

Effectively Strips heavy build up of floor waxes and metallised finishes..

Strips confidently on vinyl, rubber, parquet, ceramic, marble, granite , terrazzo, and most tiled floors.




Spot Plus – Granite Polishing Solution (Klenco)

Cleans, Removes Dirt and provides high gloss for granite surfaces.
Good Non slip Properties.
Pleasant Fragrance.
Can be buffed with high speed buffing machines.


Cement Film Remover (CFR) – Lithofin stone care systems
A heavy duty acid based cleaner for granites and unglazed ceramics.

Removes cement or grout residues, Lime deposits, Efflorescence, Construct Dirt.
Removes Organic Surface Stains.
Cleans Grout Lines


Action 170 S (Klenco )


Spray Extraction Carpet Detergent

Formulated with powerful soil emulsifiers, optical brighteners and anti foam agents.



Power Blot – Klenco
Spot Stain and Odor Remover

Effective on water stains, beverages, liquor, juices , coffee, caramel, chocolate, catsup and other hard to remove stains …even iodine.

Safe on all fabrics.

Ready to use.


Campaign TPM (Klenco)
Carpet Shampoo Concentrate

Releases imbedded soil and other stains from carpets and upholstery

Contains optical brighteners to revive original colours.

Economical to use.

To be used with a rotary carpet shampoo machine.





20 Plus – Premium floor finish (Klenco)

"For that exclusive look on your floors"

A high solid content finish with metal cross link polymers.
Sets up a hard durable coating on the surface with clear gloss without buffing

Self priming – no sealer required
Slip resistant
Resistant to detergent washing, black marks, scuffing
Ideal for wood, vinyl, rubber, ceramic, tiles. It can also be used on marble and granite.

Super Coating (Klenco)
Advance floor finish to provide that " wet look" on your floor

Extremely durable under heavy traffic
Gloss is retained for a long period
Eliminates slip problems
Easily maintained – washable with most commercial detergents without dulling
Ideal for vinyl, ceramic tiles, wood. Also suitable for marbles and granites

Power Plus (C ) – Klenco


Heavy Duty germicidal cleaner

Heavy duty detergent .
Powerful bactericide.
Pleasant deodorizer.




Power Sanelene – Klenco

Disinfectant cleaner
Ideal for cleaning and disinfecting areas prone to bacterial intrusion, hospitals, canteens, latrines.
Economical and safe to use,

Klen 2207 Cream Cleaner – Klenco
Acid free lotionised cleanser and polisher

Removes grime, soap scum, hard water deposits , surface rust, scuff and rubber marks and other soil and surface stains from ceramic, porcelain, formica, chrome, stainless steel, brass, aluminum and other hard surfaces. Excellent as a non-acid bowl and urinal cleanser.



Power View (C ) – Klenco

Window and Glass Cleaner

Quickly removes grime, smut, grubby finger marks, and pollution film without hazing or smearing. It provides a long lasting lustrous shine because it resists resoiling and finger marks. Is easy on the hands.




Power Bac – Klenco

Toilet Cleaner

Mixed with mineral and chelating acids for maximum stain and soil removal.
Meets international standards of toilet cleaning and germicidal performance.
Does not harm septic tanks
Easy to use – Direct from the container




Klen 1101 – Industrial surfaces renovator

Breaks loose molecular structure that bonds soil to metal, synthetics, rubber and concrete surfaces.

Ideal to renovate grimy industrial surfaces, floors, equipment and machinery found in automobile repair shop, engine workshop, aircraft hangar, printing plant and industrial plant etc.





OUR CONTACT DETAILS

Ace Marketing Pvt. Ltd.
B-55&56, Vishwakarma Colony
Pul Prehladpur, M-B Road
New Delhi - 110044

Mobile : +91 98107 05356
Tel : 011-2636579-80
Fax: 011-26367795, 26369324
Email : info@acemktg.com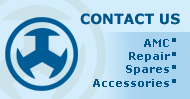 PRODUCTS BY INDUSTRY